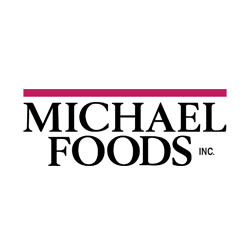 Food Production General Laborer
Sorry, this job has expired.
Norfolk, NE
Do you have big career aspirations? Then we have an opportunity for you!

Michael Foods is now hiring Food Production General Laborers. Our processing facility offers you clean, modern, world-class operations to apply your knowledge and build your skills through our continuous learning family culture.

Meet our Hiring Managers and awesome team from 10am-4pm on Thursday, February 20th. Learn more about our job opportunities and employee benefits and receive a $25 gas card!

We offer:
• Starting pay at $13.50-$16/hr
• Additional pay for 2nd & 3rd shifts of up to $1/hr
• Stable, year-round employment
• On-the-job paid training
• Tuition reimbursement (full time and part time eligible)
• Paid personal time off
• Safe, sanitary work environment
• And all the fantastic benefits you would expect from a leading processor and distributor of innovative foods including Health Insurance, Life Insurance, and Employer Matching 401(k) retirement plan.

Apply today to receive further instructions. February hires: ask about how to receive $250 in free gas!

We are a fun, professional and caring crew. Click here to see a few of our Team Members:


Flex your muscle while you work! This job is a physical, fast-paced position that involves continuous lifting and moving of boxes that typically weigh up to 55 pounds. Our variety of job assignments include packaging, sealing, labeling, stacking product containers, and dryer area sanitation.
We operate 24 hours, 7 days a week and offer flexible part-time work schedules.

At Michael Foods, we are a leader in the food industry because we introduce innovative, value-added food products and customer solutions. Our success starts from the inside out—empowering employees to play a vital role in our company. You have a chance to make your own impact, expanding on our already rich history. That's how plenty of our people have already transformed their careers. And you could be next.

Join our company and be part of an innovative team that's First in Food—where you can enhance your career, sharpen your talents and make an impact. Every day and in every way!

We are an Equal Opportunity Employer.
15864