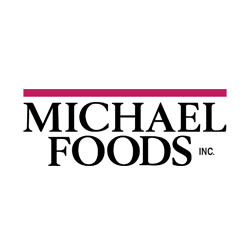 General Labor - Food Production
South Sioux City, NE
INTERVIEW NOW for Immediate Job Opportunities in Wakefield
• Full-time and Part-time positions
• Starting Pay $13.50 to $15 per hour
• 2nd and 3rd shift up to $1 per hour extra pay
• Overtime opportunities
• Paid personal time off
• Paid life insurance and short term disability
• February Hires: ask about how to receive $250 in Free Gas

We also provide you:
• Stable, year-round employment
• Variety of career advancement opportunities
• Paid Training & Excellent Benefits

Michael Foods has immediate job opportunities at our sanitary and safe food production facility in Wakefield Nebraska. This job is a physical, fast-paced position that involves continuous lifting and moving of boxes that typically weigh up to 55 pounds.

South Sioux City Recruiting Office
Apply Today - Interviewing Daily


We operate 24 hours, 7 days a week and offer 1st, 2nd and 3rd shift work schedules.


At Michael Foods, we are a leader in the food industry. Our success starts from the inside out — empowering employees to play a vital role in our company. You have a chance to make your own impact, expanding on our already rich history. That's how plenty of our people have already transformed their careers. And you could be next.

Do you have big career plans? We offer college tuition reimbursement at Michael Foods! Our processing facility offers you clean, modern, world class operations to build your skills through our continuous learning family culture.

Apply Today and come out to meet with us and learn more about what we have to offer!



15936