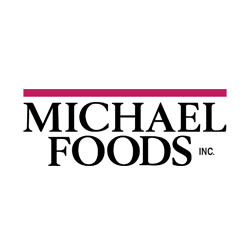 General Maintenance Technician (Industrial / Electrical / Mechanical)
Lenox, IA
Health Insurance, Life Insurance, Dental Insurance, Vision Insurance, Disability Insurance, 401K / Retirement plan, Paid vacation, Paid holidays, Paid personal time, Paid Tuition Reimbursement
We are seeking a General Maintenance Technician (Industrial / Electrical / Mechanical) Night Shift for our food production facility in Lenox, Iowa.

OPEN INTERVIEWS on THURSDAY, FEBRUARY 20th!
You are invited. Meet our Hiring Managers and awesome team from 4:00pm to 6:30pm. Sandwiches and snacks will be provided. Learn more about our job opportunities and employee benefits!

Apply Today to receive further instructions.
• Attend our Career Expo. New Hires receive $500 Sign On Bonus.

Experience a rewarding career in our state-of-the-art facility. We have a very progressive and robust Predictive Maintenance Program and also utilize a fair amount of Robotics Automation. Our processing facility offers you clean, modern, world class operations to apply your knowledge and build your skills through our continuous learning family culture.

Our dedicated Maintenance Team supports nine production lines at our Lenox Iowa facility and consists of sixteen highly valued team members. Maintenance Technician key responsibilities are to perform process and production maintenance throughout the facility; ideally a multi-craft technician with mechanical and/or electrical skills. Position responsibilities include: equipment breakdowns, installation and startups, process improvements, preventative/precision maintenance programs and continuous improvements activities i.e. increasing machine reliability and installation of facility capital investments.

We Also Offer You:
• Excellent pay and benefits
• Paid skills training targeted 1 hour per week
• Access to Area Expert for mentoring and professional development


We are a fun, professional and caring crew. Click here to see a few of our Team Members:

We invite you to consider growing your career with Michael Foods!


• HS Diploma or equivalent
• Trade School (preferred, not required)
• AA in Engineering, Operations (preferred, not required)

• 1+ year General Maintenance
• 3+ years industrial operations, plant operations, maintenance, utilities (is preferred)

• Driver License
• Ability to obtain a Powered Industrial Truck (PIT) license
• Ability to apply common sense understanding to carry out instructions furnished in written, oral, or diagram form.
• PLC Controls (Allen Bradley) is a plus
• Certifications are a plus (Electrical, Motor Controls, Pneumatic, Hydraulics)
• Must be self-motivated and able to work with minimal supervision.

• Performs mechanical repairs on plant equipment.
• Works on minor electrical repairs as needed.
• Performs all PM work as needed on equipment.
• Safely operate forklift or PIT; utilize hand and power tools.
• Adheres to all safety policies and procedures including OSHA and MFI regulations and maintains sanitary conditions.



• Ability to read User Manuals and interpret Schematics
• Ability to troubleshoot process issues with automation software
• Ability to perform advanced network troubleshooting to diagnose controller networking issues
• Ability to use the appropriate tools (e.g. multimeter, software) to troubleshoot and diagnose the root cause of electrical, electronics, Instrumentation and controls issues in the facility.
• Ability to work in a fast-paced environment, responding appropriately to changing priorities.
• Strong written and verbal communication skills.

• Night shift: 5:30pm-5:30am
Ability to work weekends, holidays on a rotating schedule and added hours when needed.



At Michael Foods, we are a leader in the food industry because we introduce innovative, value-added food products and customer solutions. Our success starts from the inside out — empowering employees to play a vital role in our company. You have a chance to make your own impact, expanding on our already rich history. That's how plenty of our people have already transformed their careers. And you could be next.

Join our company and be part of an innovative team that's First in Food—where you can enhance your career, sharpen your talents and make an impact. Every day and in every way!

Apply Today to receive your Career Expo Invitation! As a special thank you for taking the time to attend, every new hire will receive a $500 sign on bonus!

We are an Equal Opportunity Employer.
15915