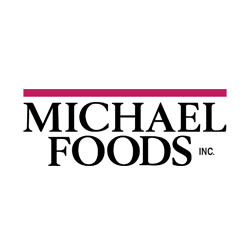 Inventory Clerk
Sorry, this job has expired.
Lenox, IA
Paid Tuition Reimbursement, Paid personal time, Paid holidays, Paid vacation, 401K / Retirement plan, Disability Insurance, Vision Insurance, Dental Insurance, Life Insurance, Health Insurance
We have an incredible career opportunity for someone who is organized, and has great communications, customer service and general office skills!

In this role, you are responsible for managing the parts inventory for our Maintenance Department. Your work will have a direct impact in the planning support for our preventative and predictive maintenance.
• Search Daily for work orders to have parts kitted for maintenance mechanic.
• Daily acquire parts and build kits, deliver kits to specified area.
• Receive parts, kit as delivered, update work order status in accordance to work flow chart.
• Issue parts from the work order after inventoried items have been pulled and kitted.
• Return unused parts from kits back into inventory utilizing SAP.
• Attend weekly planning meeting.
• Utilize a computerized maintenance system (SAP) for history and parts inventory.
• Assist in cycle counting as assigned.
• Assist in Goods receiving from UPS, FedEx and other deliveries.
• Assist in delivering received goods to different departments throughout the plant.

Job title is "Storeroom Stock Kitting Clerk".

Definition of KITTING? It is the process in which individually separate but related items are picked, packaged, and supplied together as one part number.

Experience a rewarding career in our state-of-the-art facility. Our processing facility offers you clean, modern, world class operations to build your skills.
We offer you excellent pay and all the expected health and wellness benefits and we are proud to go beyond the usual. Our commitment towards employee development and career growth is very strong which includes on-the-job training, mentoring and tuition reimbursement along with a strong team/family culture!


Check us out.... we are a fun, professional and caring crew. Click here to see a few of our Team Members:

We invite you to consider growing your career with Michael Foods!

Complete this Quick Apply Today to receive further details and invitation to start the interview process.

• Prior experience in a Storeroom or parts department is a plus
• Must be able to read and interpret various forms of documents
• Accurately maintain data in a computerized inventory control system
• Good math skills
• Good communications skills (oral and written)
• Able to maintain positive working relationships
• Effective multi-tasker and a "get it done" attitude


• Day shift


At Michael Foods, we are a leader in the food industry because we introduce innovative, value-added food products and customer solutions. Our success starts from the inside out — empowering employees to play a vital role in our company. You have a chance to make your own impact, expanding on our already rich history. That's how plenty of our people have already transformed their careers. And you could be next.

Join our company and be part of an innovative team that's First in Food—where you can enhance your career, sharpen your talents and make an impact. Every day and in every way!

Apply Today - We are actively interviewing!

We are an Equal Opportunity Employer.
17988