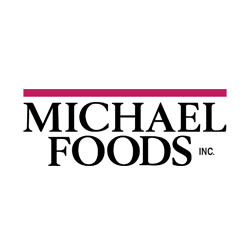 Refrigeration Technician
Sorry, this job has expired.
Des Moines, IA
As a Refrigeration / Utilities Technician with Michael Foods in Lenox Iowa, you will enjoy a rewarding career in a state-of-the-art facility equipped with real time operational monitoring software and safety monitoring equipment.
We've implemented a robust Predictive Maintenance Program with precision maintenance methodologies.

Relocation Assistance available for qualified candidates.

For over 100 years, the Michael Foods family of businesses has leveraged quality ingredients and innovative processes to offer the finest products and solutions to our customers and consumers. Today, we're the nation's largest processor of value-added eggs; we produce and distribute value-added egg and potato products to the foodservice and food ingredient markets. Our processing facility offers clean, modern, world class operations to apply your knowledge and build your skills through our continuous learning family culture.

We offer you all the expected health and wellness benefits and we are proud to go beyond the usual. Our commitment towards employee development and career growth is very strong which includes on-the-job training, mentoring and tuition reimbursement! Plus, we provide bonus and incentive eligibility to all full-time employees.

Benefits:
Tuition Reimbursement, paid time off (PTO) with immediate accrual, paid holidays, matching 401(k) – 100% up to 6% and immediate vesting, three medical plan options, company paid short-term disability and life Insurance, vision Insurance, dental Insurance, and much more!


We are a fun, professional and caring crew. Click here to see a few of our Team Members:

We invite you to consider growing your career with Michael Foods!


• Solid mechanical aptitude.
• Able to read and understand operational manuals.
• Good analytical and problem-solving skills.
• Successful history of maintaining operational safety.
• Must be dependable, reliable and self-motivated.
• Knowledge of HVAC.
• Driver's License.
• 2 years (or more) combination of education, training and/or experience.
• Refrigeration / Industrial Refrigeration / Ammonia certification is preferred.


Refrigeration Mechanics will maintain engine room and boiler equipment, run daily boiler and condenser water tests, and monitor and chart all freezer and cooler temps. S/he will adhere to safe work practices, follow GMP's, maintain sanitary conditions and ensure that product quality is maintained. Must report to management any conditions or practices that may adversely affect food safety, food quality or personnel safety. Communicate updates or pertinent data with customers/vendors/employees of the organization.

On a typical work day:
You will conduct utility rounds daily, ensuring operational integrity of ammonia systems; assist in minor repairs in refrigeration components; assist in boiler operations; participate in proactive maintenance techniques; enjoy an accessible team and management support; celebrate the success of fully functioning ammonia systems and safety procedures!

Join our company and be part of an innovative team that's First in Food—where you can enhance your career, sharpen your talents and make an impact. Every day and in every way!

Michael Foods (a subsidiary of Post Holdings) is a leader in the food industry because we introduce innovative, value-added food products and customer solutions. Our success starts from the inside out — empowering employees to play a vital role in our company. You have a chance to make your own impact, expanding on our already rich history. That's how plenty of our people have already transformed their careers. And you could be next.

Apply Today to receive more information and start your application process!

AA/EOE: M/F/V/D

17993